Dive Centre Refurbishments
Always improving, for you!
Any guests who have been diving with us for several years will have seen that we place a high value on continuously improving our facilities. Most recently we felt the need to expand our dive centre, and rearrange the layout to make the best use of our available space. We scheduled all of the work to take place throughout the month of March 2019, and a talented and professional team of builders, plumbers, electricians and plasterers got the job done with minimal disruption to our day-to-day operations.
We are loving the new layout! So what has changed…?
The biggest difference is that the dive centre is now approximately 20% larger than it used to be – the premises next door to us is empty, and so our landlady agreed to rent us a portion of that space. This expansion has become our new classroom. Check it out: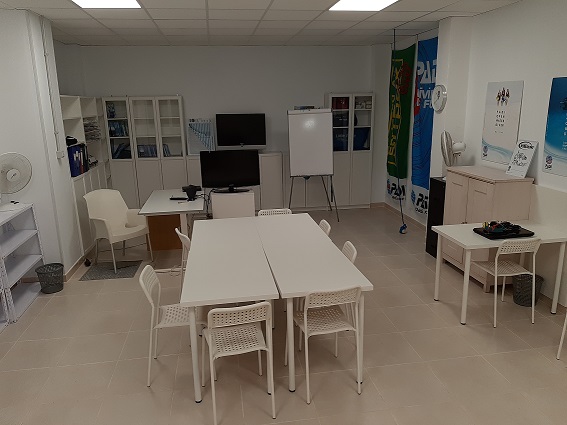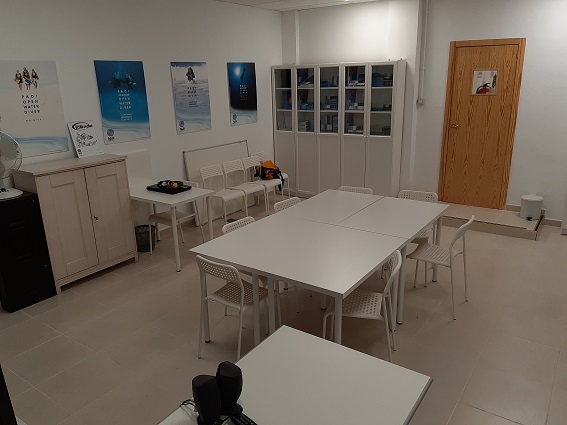 We also completely knocked down our existing bathroom and shower area in order to make better use of space – we reinstalled 2 bathrooms (one small one and one handicap-accessible one) and 2 showers.
Where our previous bathrooms used to be, we have now created a new staff-only area which also has tons of storage space for all of our returning guests who choose to leave their equipment with us for safe-keeping between holidays.
Our workshop has enjoyed a much-needed regeneration, and is now combined with our special Tec-Area: a dedicated zone for storing and preparing equipment for tec diving (we are still feathering that particular nest, so watch out for photos on our Facebook page once it's finished!)
Our kitchen area has been moved to the back of the dive centre, and expanded to make it more comfortable.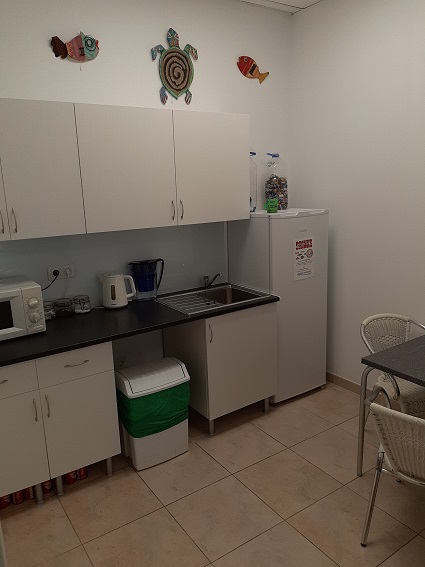 All of these changes have freed-up so much space in the dive centre, we have been able to expand our shop whilst creating a nice little cozy-corrner…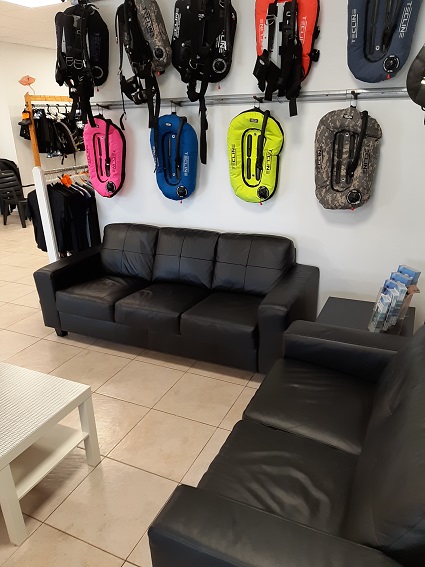 …and still have plenty of space left over, making the dive centre feel so much bigger and more comfortable!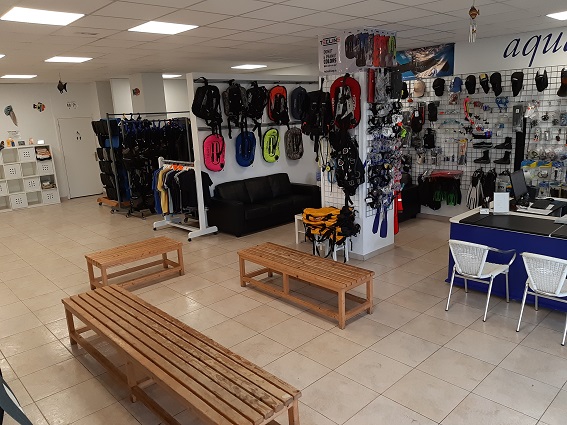 As mentioned previously, this is still a work in progress, but we've already had such an overwhelmingly positive response to these changes from guests and staff alike!
We are looking forward to showing you around our new dive centre during your next holiday in Tenerife!
Until then… 😉