PADI Instructor Exam – 100% Pass rate
Aqua-Marina proudly presents PADI Pros: Simon, Pedro and Patricio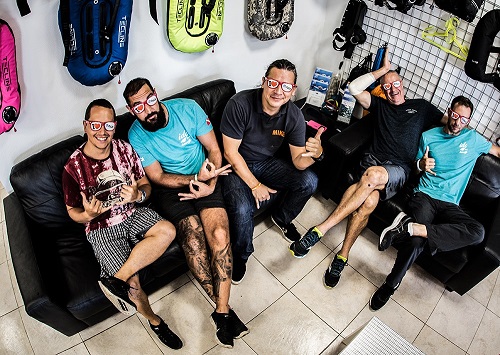 A massive congratulations to Pedro, Simon and Patricio – the 3 candidates who rose to the challenge of the PADI Instructor Development Course this May in Tenerife.
The Instructor Development Course (IDC) is a 10-day course which prepares dive professionals for the challenge of safely and effectively teaching people to Scuba dive. Aqua-Marina's Platinum PADI Course Director – Mike – guides the candidates through this process with a calming ease.
The course includes one day where the candidates become qualified to teach Emergency First Response. The remainder of the time is spent learning how to effectively provide diver training in the classroom, swimming pool and open ocean. The candidates also learn about the business of diving, and what steps they can take to advance their careers within the diving industry. Diving knowledge is thoroughly tested through a series of mock exams, which test the candidates understanding of various topics such as physics, physiology, equipment and environment.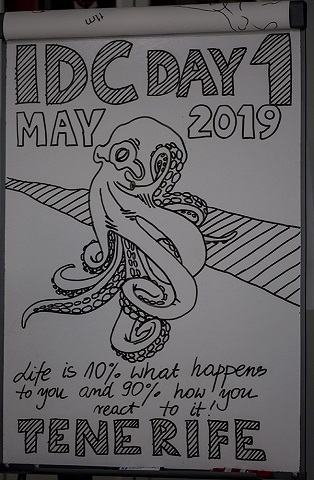 PADI Instructor Exam
This course culminates in the two-day Instructor Exam (IE).  The exam is conducted entirely within Los Cristianos – on our doorstep – making it super convenient for our candidates!
The IE begins with the real-life exams, which are divided into two parts: one on dive theory and the other on PADI training standards. The first afternoon is then spent in the swimming pool where each candidate has to prove their ability to clearly demonstrate a range of basic diver skills. They also each have to teach one skill to a class of dive 'students', who themselves will be instructed to make mistakes which the Instructor candidate has to spot and re-mediate.
The second day is spent in the sea – Once again the candidates have to teach one skill to a class, spotting and correcting mistakes whilst maintaining control and supervision of all 'students' in the water.  The final test is a Rescue exercise – Handling an unconscious diver at the surface.
To become a PADI Instructor requires huge dedication, and a significant investment of both time and money. This all goes to make the Instructor Exam a rather stressful and daunting challenge. Once the exam begins, however, all the candidates have to do is pay attention and trust in their training. Before long, it starts to become fun!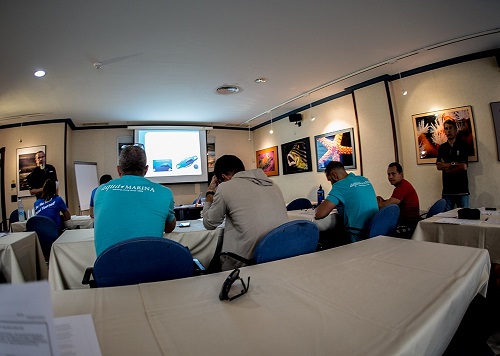 Master Scuba Diver Trainer
The PADI IDC and IE train and qualify people to become PADI Open Water Scuba Instructors (OWSI). This means that they can teach all PADI core courses from Discover Scuba Diving up to Divemaster. There are a few Specialties which all OWSIs are qualified to teach as well, such as Peak Performance Buoyancy and Project AWARE.
The next qualification which OWSIs should aspire to is called Master Scuba Diver Trainer (MSDT). An MSDT is an OWSI who is qualified to teach 5 specialties beyond those which come by default, and has also issued 25 or more PADI certifications.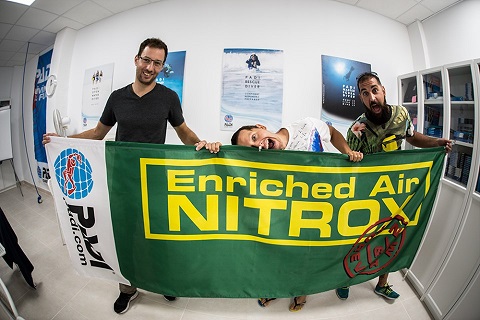 Obviously it takes a little bit of time for a new OWSI to have taught 25 students, but it only takes a matter of days to become qualified to teach 5 extra specialties. As standard, after the IE the candidates return to the dive centre for this additional training to bring them one large step closer to becoming a MSDT.