Underwater photography Tenerife
Splash: Our exclusive in-house photography team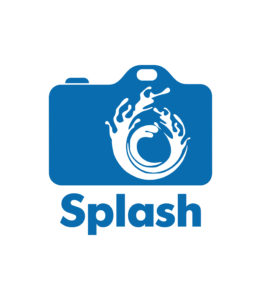 When you come diving in Tenerife with Aqua-Marina you'll have the opportunity to take home some very special and completely unique souvenirs from your trip! Thanks to our in-house underwater photography team – Splash – you'll be able to impress all of your friends and family with a collection of professional-quality underwater photos and videos.
Rather than tell you about them myself, I'll let them introduce themselves: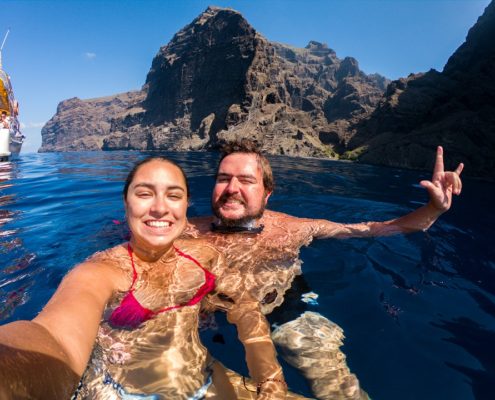 Splash underwater photographers: Barbara and Kaue
     "We are Barbara and Kaue: a Marine Biologist Scuba Instructor (Kaue) and an Oceanographer Divemaster (Barbara): life partners who are completely in love with the ocean!
     "Part of our life goals is to inspire people to discover and enjoy the marine environment, and that is why we decided to explore visual media such as photos and videos to achieve this target. From this seed, Splash was born.
     "Our lives are made of stories and sharing memories is an important part of all personal relations. Splash's main purpose is to help people share their diving experiences in a fun, professional and exclusive way.
     "Through Splash we wish to offer a service based on two key concepts: quality and satisfaction. The first aspect is covered by our professional equipment and personal expertise as storytellers, that allow us to capture the moments with technique and creativity. The client satisfaction comes from the pleasant interaction that makes the dive even more amusing and the memorable souvenir, marking the experience with a material memento. Our storytelling proposal adds value to the photos and videos by organising moments in a logical way and transforming it into a unique and authentic product."